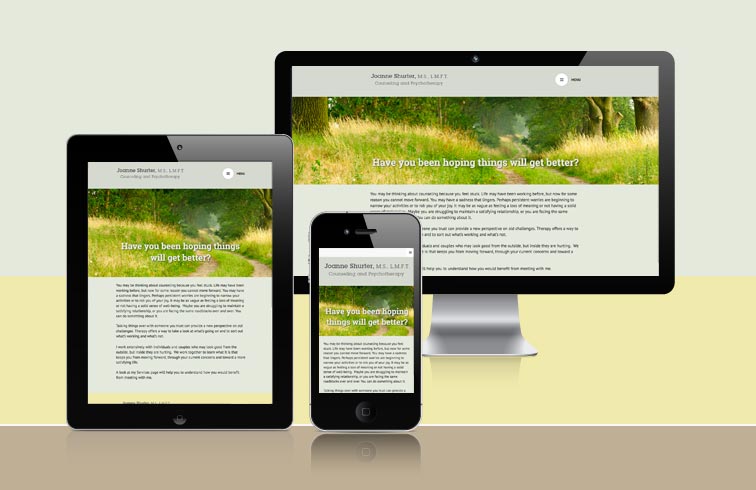 Web Design & Development
This project design is simple but beautiful. The objective of this project is to have a warm yet soothing look incorporating the use of beautiful scenery, to get the sense of what the customer will experience when they visit Joanne Shurter office.
Client: Joanne Shurter MFT.
Technology Use with this Project: CMS, HTML, CSS3, and jQuery
Client

Joanne Shurter MFT.

Technology Use with this Project:

CMS, HTML, CSS3, and jQuery